Autoimmune Disease:
Dr. Amy Myers - Dr. Myers, located in Austin, Texas, has helped many people with Autoimmune Disease, Thyroid Issues and more through her online courses, website and in clinic services. She has written two books, The Autoimmune Solution and The Thyroid Connection.
Recommended Reading & Web Sites:
List of books, websites etc for health information
MTHFR Resources :
Wellness Mama - "MTHFR is an enzyme that adds a methyl group to folic acid to make it usable by the body. The MTHFR gene produces this enzyme that is necessary for properly using vitamin B9. This enzyme is also important for converting homocysteine into methionine, which the body needs for proper metabolism and muscle growth and which is needed for glutathione creation . The process of methylation also involves the enzyme from the MTHFR gene, so those with a mutation may have trouble effectively eliminating toxins from the body."
Dr. Amy Yasko - Also, Dr. Yasko's book on Autism and Methylation (pdf format)
Articles:
Keeping Hope Alive - Essiac Tea, Origins and Possibilities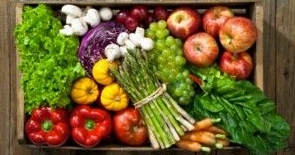 Weston Price Foundation- For Wise Traditions in Food, Farming and Healing Arts
Nourishing Our Children - This site focuses on timeless principles for supporting learning, behavior and health through optimal nutrition for both children and adults. They are an educational initiative of the Weston A. Price Foundation.
Weston A. Price Foundation Podcast -Every half hour episode features interviews with outstanding guests in the fields of health, food and farming. You will benefit from their wisdom and learn all about how to achieve and maintain good health naturally.
Price Pottenger Nutrition Foundation - is a non-profit education foundation committed to reversing the trend of declining health in our modern world. They teach both the public and health professionals the proven principles from nutrition pioneers Weston A. Price, Francis M. Pottenger, Jr., and other leading health experts.
Find Real Food App -The popular Weston A. Price Foundation Shopping Guide for Finding the Healthiest Foods in Supermarkets, Health Food Stores and by Mail Order has gone digital. The "Find Real Food" app has transformed this extensive booklet into a searchable guide that is readily available to users when they are out and about, providing a practical shopping solution for health-conscious consumers who value wholesome, nutritious foods. The "Find Real Food" app catalogs over 13,000 products spanning 30 categories, including grains, dairy, snack foods, beverages and more.
GAPS (Gut and Psychology Syndrome) Diet
Local Farms: